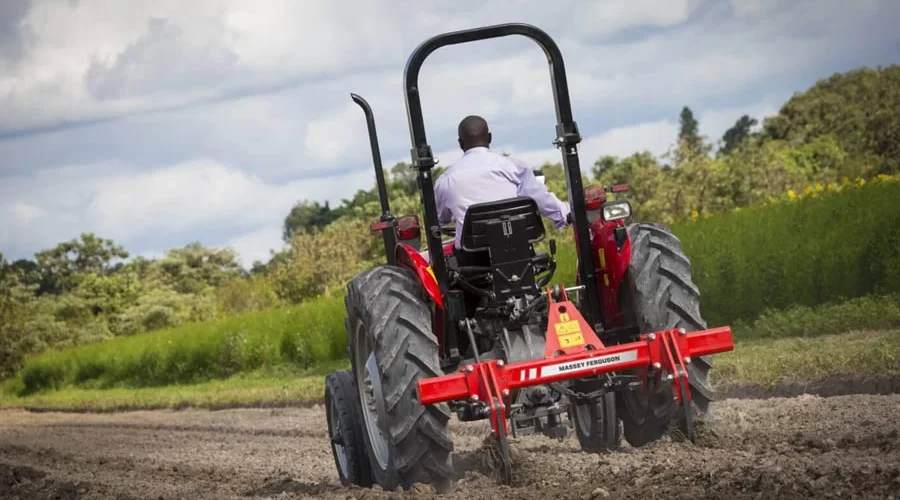 Agriculture is crucial to the development of Uganda's economy. According to statistics, the agricultural sector contributes to 38% of Uganda's GDP and employs over 70% of the population. Therefore, an efficient and effective agricultural system is vital for the growth of the country. Thanks to innovation and advancements in agricultural technology, farmers have been able to increase their yield with less manual labor and more mechanization. In this blog post, we will discuss how the Massey Ferguson tractors are transforming the agricultural sector in Uganda and the benefits of investing in one.
The rise of modern technology has allowed for vast improvements in the agriculture sector. One significant contributor to that growth is the Massey Ferguson tractor. Massey Ferguson Tractors have been in Uganda since the 1950s, and ever since, they have been the most reliable and widely used tractors in Uganda. These tractors are robust, effective, and efficient, making them ideal for farmers operating in the challenging terrain of Uganda.
Massey Ferguson tractors are available in both 2-wheel and 4-wheel drive options, with various horsepower ranges. They are versatile and can be used for everything from ploughing fields to planting crops and managing irrigation systems. Moreover, these tractors are highly fuel-efficient with low maintenance costs, making them a worthwhile investment.
One of the significant advantages of using Massey Ferguson tractors is the increase in productivity, as farmers can cover more acres of land in less time with the help of these machines. By utilizing these tractors, farmers can also implement farming systems that have proven to be successful in other countries. This means they can leverage the experience of other farmers who have been using these tractors to optimize output and reduce manual labor costs.
Another benefit of using Massey Ferguson tractors in Uganda is the increased government support. The Ugandan Government recognizes the importance of mechanizing the agricultural sector and has made it a priority to assist farmers in obtaining these tractors. Additionally, with a growing market demand for Ugandan agricultural products, the need to increase productivity through technology is more pressing than ever.
In summary, as Uganda's economy becomes more diversified, the need for advanced agricultural practices will continue to rise. The use of Massey Ferguson tractors is one such solution that continues to revolutionize Uganda's agriculture sector. With the various benefits outlined in this blog post, it's clear that these machines are a worthwhile investment for Ugandan farmers. While the cost of acquiring these tractors may be high, the advantages of increased output, versatility, and efficiency outweigh the cost in the long run. Investing in a Massey Ferguson tractor is an investment in Ugandan agricultural output, providing tremendous benefits to the country's economy, food security, and employment sector.
September 25, 2023
By:Massey Ferguson Uganda
no comments