Massey Ferguson Tractors for sale in Uganda
Massey Ferguson Tractors for sale in Uganda
---
Model / Type: Massey Ferguson 375 4WD Horse Power: 75hp Transmission: Manual Engine: 4.41D No. of cylinders: 4 Gear Box: 8 forward, 2 reverse Brakes: Oil-immersed, multi-disc Maximum Lift Capacity: 2,145 kg Colour: Red Extras: Hydraulic Position Control, High P.T.O Power, Spring Suspension Seat,

Read more
FARM TRACTORS
Why Massey Ferguson Tractors ?
We have an extensive collection of Massey Ferguson tractors with horsepower ranging from 50 to 85 horsepower. These include the MF-240 with 50 Hp MF-260 with (60Hp), MF-360 (60 Hp with Hydrostatic power steering), MF-375 with (75 Hp), MF-385 with (85 Hp), Mf-385 4WD with (85 hp).
Whether you own a small farm or a large farm, we can provide you a machine that best suits your needs. These advanced machines are used for completing multiple tasks around a farm through a different implement for each task. These spectacular machines are particularly beneficial for farming in Uganda, where agriculture is practiced abundantly.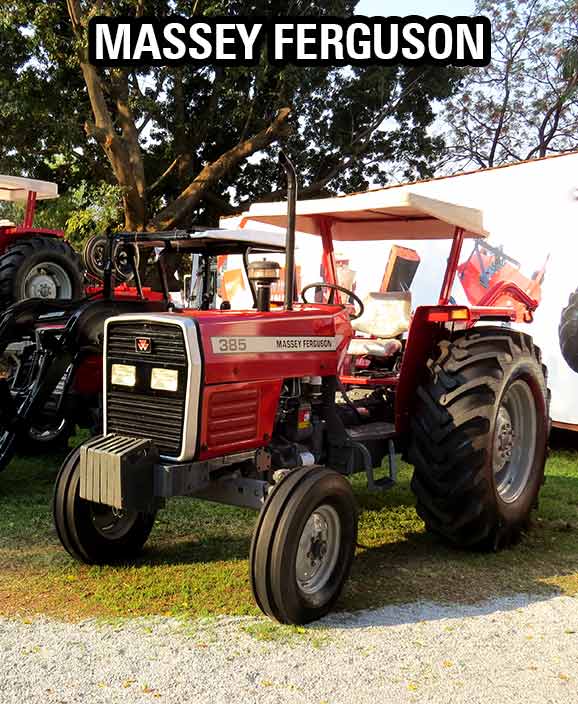 Farm Implements
Farm Implements
---
Agricultural Loader Specification Bucket Size 60″~66″ Lifting Height Max 132″ Control Valve 45ltr 2 Spool Valve Hose Pipe 6000PSl, Double Breaded Sleeve Steel Tube honed Rod Hard Chromed Carbon Steel Pump Tractor Pump Cylinder 4 (60mmx40mm) Seal V Type

Read more

Bed shape Planter Specification FRAME: 50X50X6M BOX HITCH: 75X36X6MM LENGTH: 1520MM HEIGHT: 2240MM WIDTH: 2240MM APPROX WEIGHT: 470KGS

Read more

Disc Plough Specification Available from 2-5 discs WEIGHT 550 WORKING WIDHTH 990MM WORKING DEPTH 250MM HEIGHT 1235MMh LENGTH 2130MM POWER REQUIRE 85HP ONWARDS

Read more

Farm Trolley Specification Tractor Compatibility: Above 50hp Size: 13'X6'X2' Axle Size: 4-1/2"X3/8" NO OF TIRES 2 to 4 WEIGHT 1000 – 1400 KGS

Read more

Specifications Power Dozer to fit MF 240, 350 Plus, 260, 360, 375, 385 tractors Blade Model MT-08/1=6′ * 22″ -(Single ram) Model MT-08/2=6.5′ * 30″ (Twin ram)

Read more

Specifications Operating Weight. 503 kg. Length. 1608 mm. Width. 1692 mm. Height. 1026 mm. Number of Teeth (Total) 384. Working Width. 1524 mm. Bucket Capacity. 0.34 m³

Read more

Specifications No of Cutter 104-128 Height with Wheels 6' Length of Drum 4.5' – 5.5' PTO Speed 540RPM Fuel Consumption 7-7.5l/hr Tractor compatibility 50 HP and above

Read more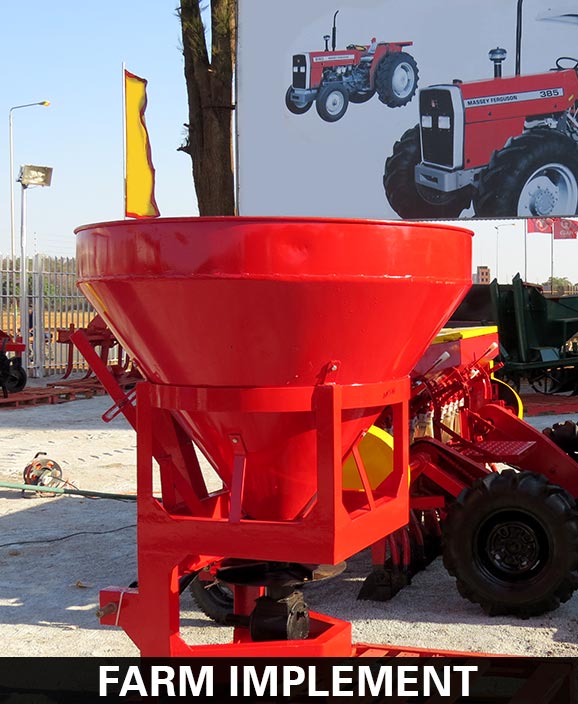 MODERN FARMING TECHNOLOGY
Tractor Implements
We offer a diverse range of tractor implements in Uganda that will fulfill all your farming needs.  These implements for Massey Ferguson Tractors are of the best quality, durability, and reliability. They help perform various tasks, from prepping the agricultural land to maintaining the land to harvesting.
Using these implements will help the farmers save time and other variables like human resources and labor costs. Along with the perks aforementioned, farmers will acquire an increased yield using top-quality farming equipment.
In early times, farmers mainly practiced agriculture with the help of animals and plentiful human resources. Nowadays, all of the farming is performed using advanced machinery, which has positively changed the agricultural business. The same tasks are done as before but with better output in a lesser amount of time.
Testimonials
Testimonials
---
Massey Ferguson Uganda provided affordable and branded farm vehicles for Ugandan farmers and dealers. I strongly recommend you Massey Ferguson Uganda if you are looking to import quality agricultural machinery in Uganda!

Dean Wangari

Creative Heads Inc
If you ever want to import a tractor in Uganda, Massey Ferguson Uganda is the right place to go. This is a genuine company with great people to deal with. Thank you Massey Ferguson Uganda.

George Jenny

CTO - C Company
They are really nice, some friends bought a couple of tractors at good prices. Very easy purchasing process, and excellent quality farm vehicles. I recommend anyone who wants to buy affordable Massey Ferguson tractors in Uganda.

Minaz Dawda

Creative Heads Inc